Be part of the hub for a creative community with flexible options, lease terms, and private units with shared amenities at budget-friendly prices. All of our spaces are adaptable to your business needs, and our operations team is available to help you with any turnkey solutions.
Great for teams of 2-4 people
Starting at $848/month
Great for teams of 6-10 people
Starting at $1,298/month
Great for teams of 10-20 people
Starting at $4,448/month
Convenient & Secure
$98-$149/month
Flexible
 Spaces for your Creative Vision
For In-Person & Virtual Meetings
$50 - $150 Hourly Price
*PRICES ARE ESTIMATES AND SUBJECT TO CHANGE BASED ON AVAILABILITY.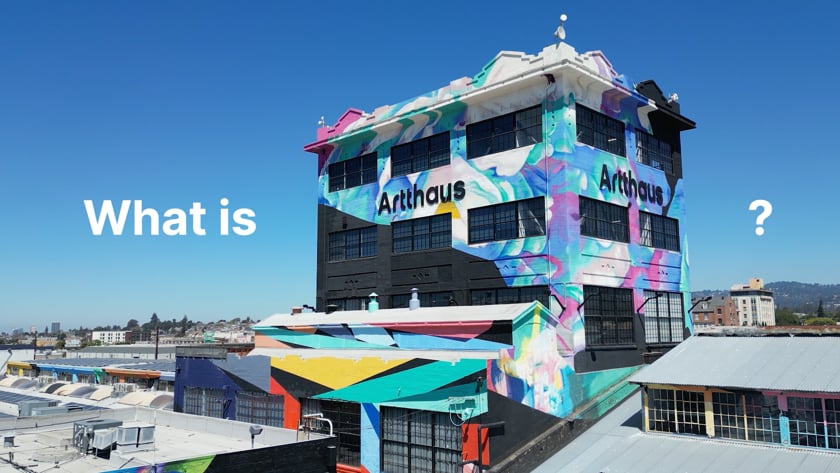 As part of your membership, you will have access to:
Package Pickup & Delivery

Professional Collaborative Community
EV Charging & Bike Storage
Vast Common Areas & Kitchenettes
UNIQUE PUBLIC SPACES FOR ALL MEMBERS
"Artthaus has been an awesome building to get our startup off the ground. The large suites are perfect for our team and the loading dock is convenient to bring in inventory. The building helps to reinforce that our company is creative and innovative. "
____
Laurie Peterson
LARGE SPACE TENANT
"I love this place. It was my first commercially leased space and I have had nothing but great experiences there. The staff is really on top of it all the time. There's a shower, plenty of fridge space, a bike and mail room, sinks everywhere so you can clean whatever you need to. Super modern and clean. I made some cool connections there. Great place. Great staff. Great experience!"
____
Ryan Leonard
TENANT
"The place is well run and has responsive property management."
____
Michael Sears
TENANT

Ready to Start the Leasing Process?
Get a head start and start the application process here.