Artthaus Studios is a place for entrepreneurs, artists, and everyone in between to create, engage, and connect.
Grow your network, discover your passion, and scale your businesses alongside like-minded members of the Artthaus community.
For Artthaus to thrive, it must be inclusive and expansive. This is why we actively create an environment that contributes to the success of our members.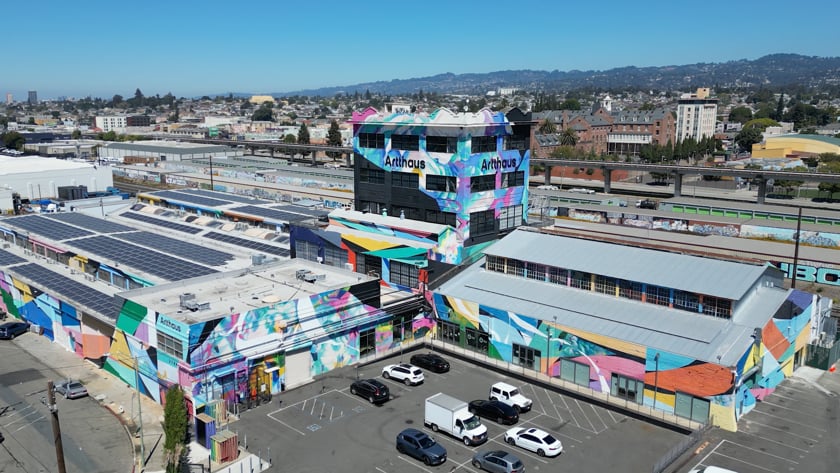 June 15
12:00 – 1:00PM
Lunch and learn
How can one unlock the potential of America's religious diversity? Join us for an inspiring session with Eboo Patel, an expert in interfaith cooperation, civic engagement, and social change to find out. Eboo is a renowned author, and Founder and President of Interfaith America – a non-profit organization dedicated to inspiring, equipping, and connecting leaders and institutions to unlock the potential of America's religious diversity.
Come and discover how religious differences can serve as a bridge of cooperation that helps build a nation that achieves that promise for the common good. 
What makes going to work enjoyable? We asked our members what brings a smile to their workday, and while culture and community were high on the list, our members say that good coffee is what really warms the heart.
"What I love about climbing is that people of all backgrounds and ability levels can come together through the sport...
Good Juju Ink Takes it One Day at a Time… We have all heard it before, remain in the present, live in the now. Slow down just a bit, don't get too ahead of yourself – just breathe.
Convenience for Creativity
1/2 mile from Fruitvale BART.
Minutes away from Downtown Oakland and Alameda's Park Street.
Plenty of coffee shops, from locally owned shops like Red Bay Coffee, Crispian Bakery, and Feel Good Bakery to national chains like Starbucks and Peets.
A short distance to dozens of dining options from casual to fine and all types in between.
Activities like paddling, biking, walking, shopping, and antiquing are all within reach for quick outings.
Wineries, breweries, bars/clubs, and a spirit distillery lend to an active after the work scene.
Questions? Comments?
We'd love to hear from you.